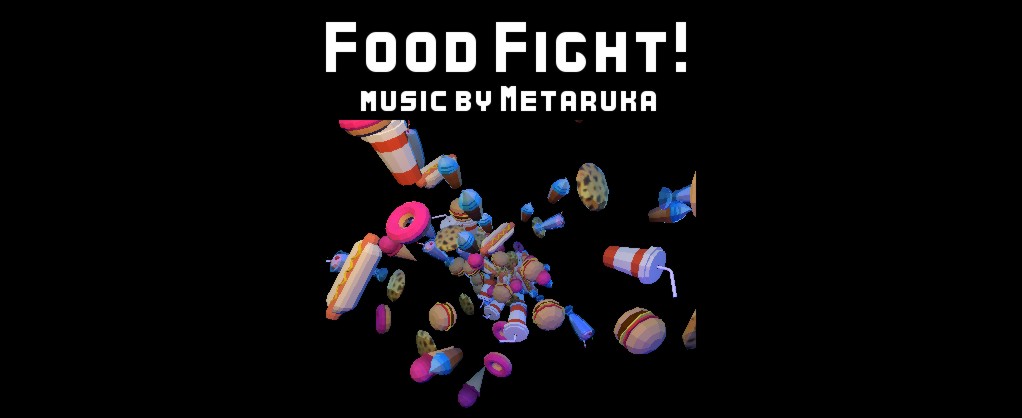 [GameDev.tv] Food Fight!
A downloadable game for Windows, macOS, and Linux
Controls
w-a-s-d - move player
space bar - jump
mouse - move camera
left mouse button - shoot food / confirm options

Shoot all the robot invaders before they get you! To get food, stand in the pink cubes!

About
This is My take on GameDev.Tv's "Food Fight!" from their Godot course! All of the Assets were provided by the course.
This is the last chapter of the course and it was a lot of fun! It was easier than I though to create a third person game with camera control and blending animations! As my focus was on the programming and gameplay part, I didn't focus on making my levels pretty.
But compared to the course result, I added the table barriers with life count, made the robot movements completely different and made them work in lines, a little bit more like space invaders, but without getting closer.
I also added multiple levels, and UI to indicate what level you are on! There are 5 levels in total, see you can beat the game!
If you're interested in learning Godot, their course has been great for me! You can find it at <a href="https://www.udemy.com/godot/ target=" _blank"="">Udemy!</a>

Install instructions
Just unzip and execute!